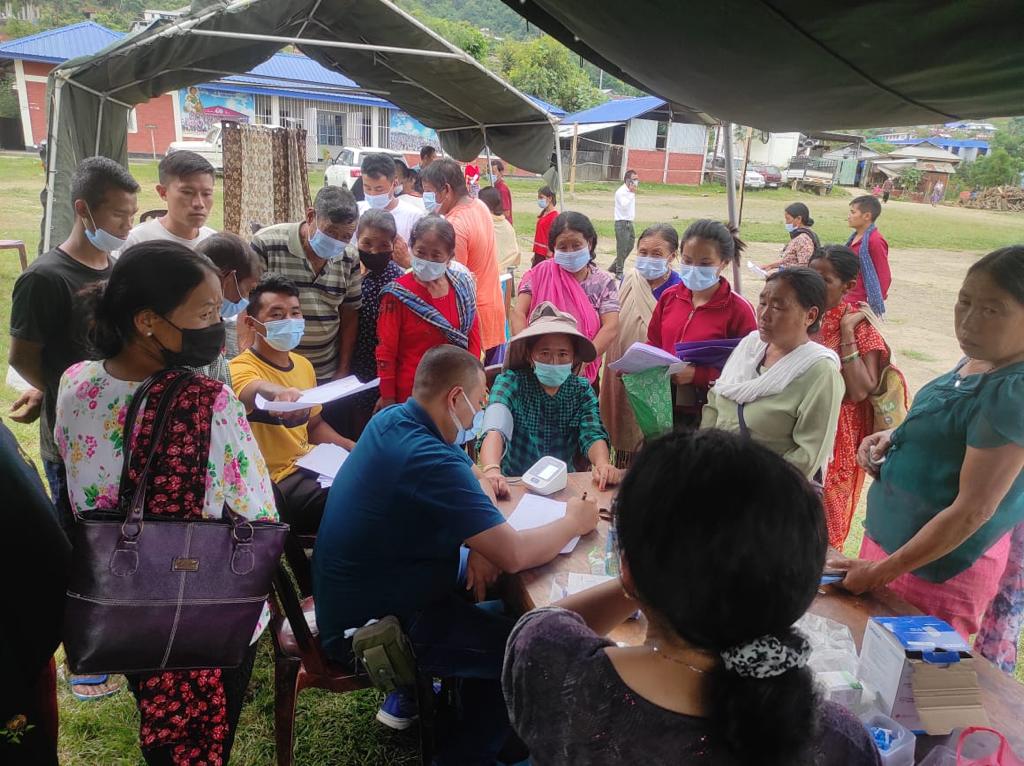 Free Medical Camp organised at Maram Centre
7 Sisters Foundation in collaboration with the Maram Centre Students and Youth Organization, held a one-day Bir Tikendrajit Shradhanjali Swasthya Yatra Free Medical Camp at the Maram Centre local ground yesterday.
On the day, 35 specialist doctors from departments such as medicine, surgery, ENT, orthopaedic, PMR, plastic surgery, obs & gynae, dental, cardiology, GI surgery, blood sugar testing paediatric, and so on were present.

During the camp, 400 patients from nearby villages received medical treatment and medicines.
Punii Luckyson, district coordinator 7 Sisters Foundation, and Savio Khole, general secretary 7 Sisters Foundation, led the team.
The medical camp was also supported by the Rise Senapati Volunteering Group and the Tsiibe Foundation.